The Season 2 DLC for Star Wars Battlefront II is finally almost here! Or is it? Recently, EA has decided to release their latest Han Solo Season in two parts. The first part came out on May 16, 2018 which brought back the Jabba's Palace map which was ported over from Battlefront (2015), but also gave us a stylish Lando Calrissian Skiff Guard outfit as well as the Leia Organa in Boushh disguise. The first part also brought a new game mode called Hero Showdown which pits two heroes and two villains against each other. Be careful how you choose your characters though! You may not be able to reuse them again for the rest of the round if they are defeated. If you were tired of trying to fly online against online players, no worries. EA also dropped a Starfighter Arcade mode so new pilots can learn to fly as good as Han Solo himself and hone their skills.
Then EA released the trailer for their second part of the split Han Solo Season today which showed us plenty of new features:
The second part drops on Battlefront II officially on June 12, 2018. Fans of the Battlefront series will recognize that the popular Extraction game mode is back from Battlefront (2015) and you will get to transport the Coaxium through the spice mines of Kessel and right to the Millennium Falcon for loading. This new environment will make Hero Showdown, Heroes vs Villains, Blast, and Arcade mode all the more fun.
The official titles for the new hero skins coming to the game on June 12 are as follows:
Han Solo – Corellia Escape (Legendary)
Han Solo – Beckett's Crew (Legendary)
Lando – Professional "Sportsman" (Legendary)
Lando – Raconteur (Legendary)
Chewbacca – Vandor Heist (Epic)
And no Solo Season would be complete without also mentioning the brand new Millennium Falcon playable ship variant featuring Lando's version with L3-37 as the co-pilot: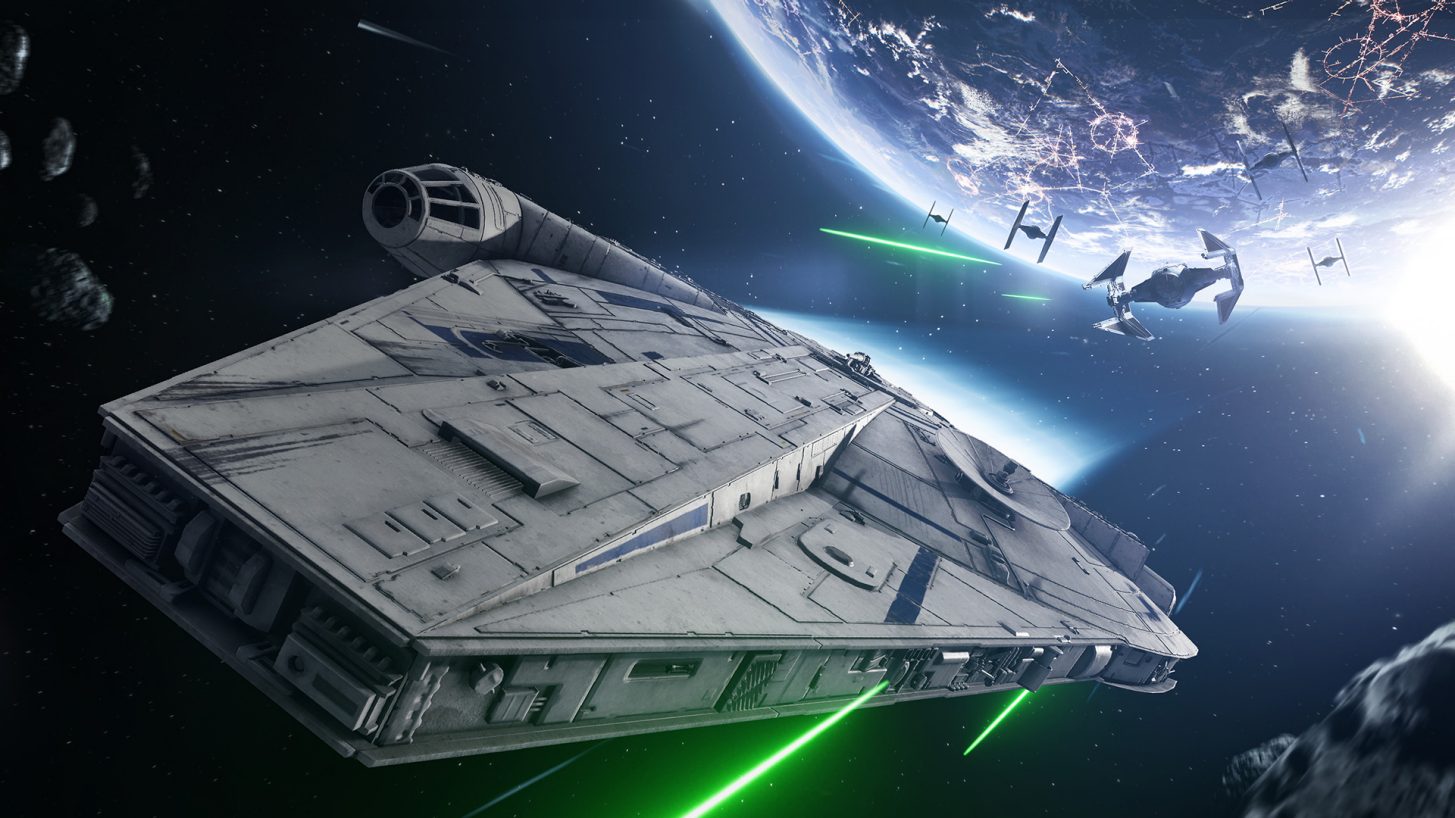 The new DLC comes with the usual bug patches and more. For the full list of new additions coming, check out the release notes here.
And for all of you fans that are still playing the game and holding out every bit of hope that just maybe the long awaited Clone Wars Season 3 is still happening, a line of text was included at the end of the big Solo Trailer post over on the Battlefront II website that said the following:
"We will share an update on what's next for Star Wars Battlefront II at the EA PLAY press conference on June 9. Also, Extraction on Kessel will be showcased for the first time exclusively at the EA PLAY FanFest between June 9-11."
Could this mean that the Solo Trailer drops was made official today to leave room to showcase what else is coming for Battlefront II? We are only just a few days from June 9 until we officially see what is in store for the future of the game at EA Play. Personally, I hope we will get some more storyline following Iden Versio's daughter Zay as she meets up with the Resistance in the Outer Rim simultaneously as the events of 'The Last Jedi' play out for singleplayer, on top of brand new Clone Wars multiplayer content, but at this point, I will take ANYTHING they can throw our way.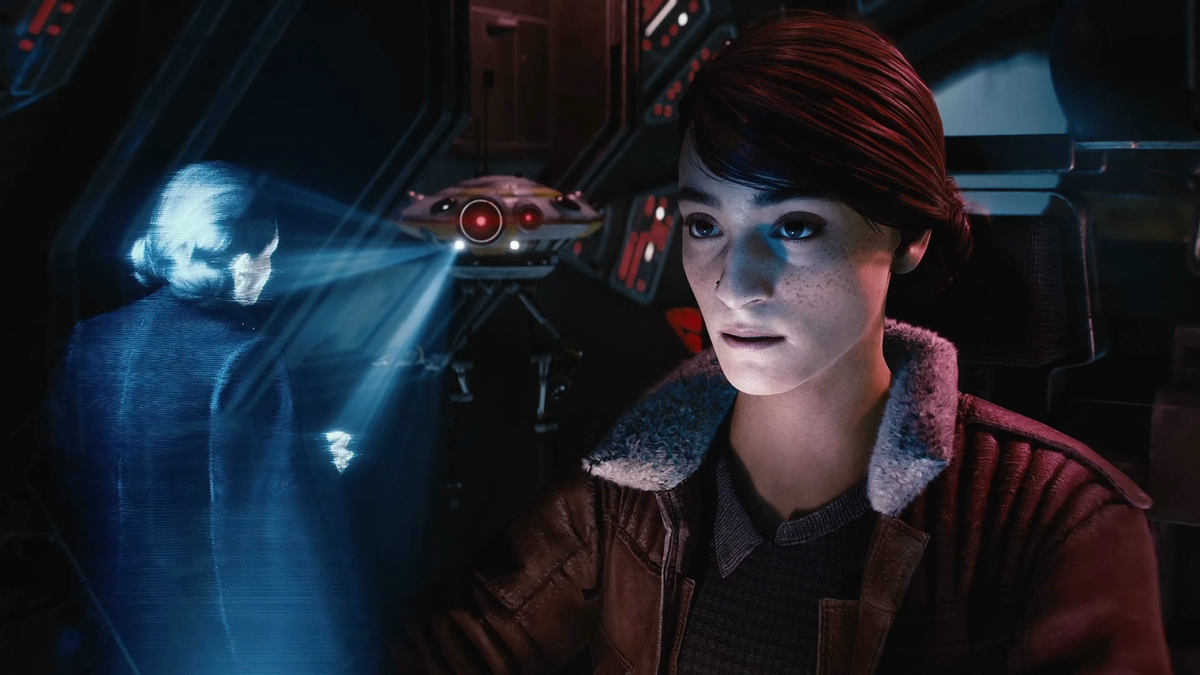 Community manager Ben Walke teased us a little today to let us know he is in Hollywood and gearing up for a fun time this weekend:
#EAPlay pic.twitter.com/fKKUQ038gW

— Ben Walke (@BenWalke) June 6, 2018
So what do you guys think? Is the future of Star Wars Battlefront II looking bright OR will it continue to be shrouded in the dark side mists? Only time will tell. Let us know in the comments below about what you hope to see from EA Play in terms of Star Wars content in the coming months and years.
Star Wars Battlefront II is a property of Electronic Arts, DICE, Motive, Criterion, and Lucasfilm Ltd. This article was written for informational purposes only.